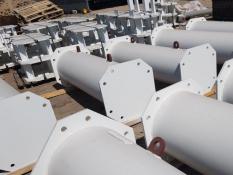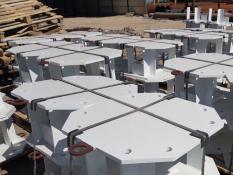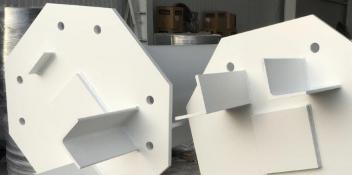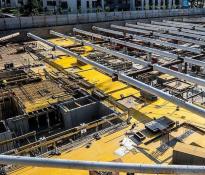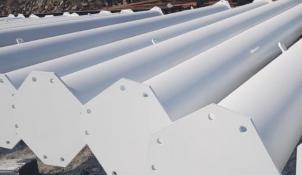 System shoring - Projects requiring deep excavation in urban areas or in the immediate vicinity require specialised solutions. Tunnels, half-tunnels, retaining walls, underground car parks or buildings with several underground levels are very often constructed in dense urban areas.
One method for securing such excavations is trenching with shoring reinforced with struts. A trench secured by shoring can be excavated up to a depth of 4 m for slender shoring such as sheet pile walls and Berliner shoring, and up to a depth of 5 m for more rigid shoring such as sheet pile walls and pile walls. Above these depths, shoring reinforcement with a suitable shoring strut is required. Steel struts are used to secure the shoring. The force from the shoring strut can be transferred directly or indirectly to the shoring via a steel plate. A distinction is made between profile and pipe sections with diameters ranging from 508 to 813 mm.

The advantages of the strut trench include its low construction costs and the simple and quick installation of the struts. In addition, the work is limited to the perimeter of the trench.